Here are my photos from day 2 of Bashcon.
The con is over, but it was great fun, with alot of awesome people to meet and hang out with. Bashcon is my first con as a vendor, and honestly it was great. I could have not have asked for better.
Yes this is Gamer Santa. This chap is a professional Santa who is a gamer. He arrives at the con with his Santa bag full of games, and shares them with other people to play. He cordinates games, and helps make people feel included.
Frat girls at the Con, selling breakfast goodies to raise money for disease research.

ZOMBIE!

Strike a pose.

This guy made his own armor.

More zombies!

Foam fighting.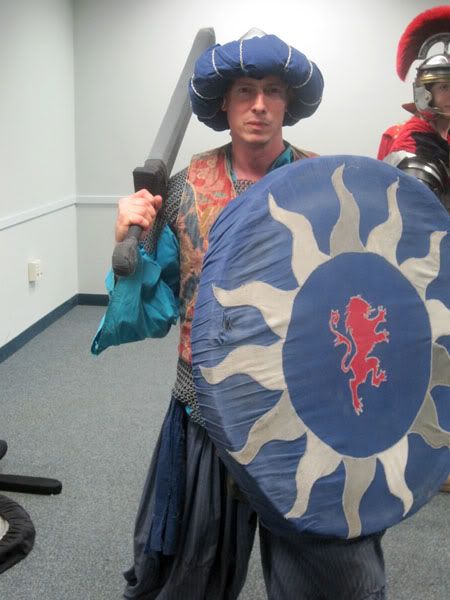 My husband, some friends, a mystery guy in the background, and myself.